Introducing Letters Are Characters
This program and coinciding text is an innovative play-based program designed to get every type of learner ready to read, all while having fun!
According to the National Assessment of Educational Progress, two-thirds of fourth graders are not meeting fluency benchmarks. However, engaged parents and caregivers can be the game-changers. Engage with your child by using Letters Are Characters.
This captivating book brings the alphabet to life, tailored for both parents and children. By transforming letters into characters, young learners engage in what comes most naturally—playing, laughing, and exploring the characters and their stories. Simultaneously, they unravel the phonemic code—the crucial first step towards reading.
Too frequently, bright and capable children experience a dip in self-esteem and enthusiasm for learning because they lag behind in acquiring early reading skills.
In "Letters Are Characters," Dr. Wilcox Ugurlu combines her unique perspective as a scientist, educator, and parent to fashion a playful, compassionate, and well-informed program. It equips parents to assist their children in developing critical reading readiness skills. —Paul B. Yellin, MD, Associate Professor of Pediatrics, NYU School of Medicine, Director, The Yellin Center for Mind, Brain, and Education.
Throughout our eight-week in-house program, each participant will receive a comprehensive "Letters Are Characters" kit, including:
A fresh set of scented crayons and a "Letters are Colors" coloring book
The "Letters are Characters" Book (to be returned to Durham Public Library upon completion)
Letter Dough Powder with a storage bag for the created dough
Additionally, every parent will receive a weekly instructional letter and video, alongside unparalleled access to the creator of "Letters Are Characters," Dr. Caroline Ugurlu, available via email or phone. Amazing, right?
If you're unable to enroll in the live class or if no sessions are currently running, you can explore segments of this course through the "Letters Are Characters" textbook, accessible at the library.
Why the Emphasis on Literacy Acquisition?
By the age of six, a child's familiarity with letter sounds stands as the most critical predictor of future reading ability. "Letters are Characters" primes kids for reading dynamically and enjoyably, ensuring they embark on the right path. Moreover, it empowers parents through awareness and understanding of the science of reading and the brain.
The National Assessment of Educational Progress reports that over two-thirds of American children lack proficiency in reading by the fourth grade. Together, we can alter this course.
Reading to our children yields manifold benefits:
Enhanced performance in school
Heightened empathy
Increased happiness
Strengthened bonds with caregivers
Enhanced imagination, creativity, and language skills
Improved cognitive abilities, critical thinking, and problem-solving
A framework to discuss challenging topics
A greater likelihood of reading for pleasure
You are your child's foremost and most influential educator. Ensuring children read well, frequently, and profoundly stands as one of the finest gifts you can bestow upon them. If a child encounters difficulties in learning to read, do not delay intervention. The most valuable gifts you can offer children are time and attention.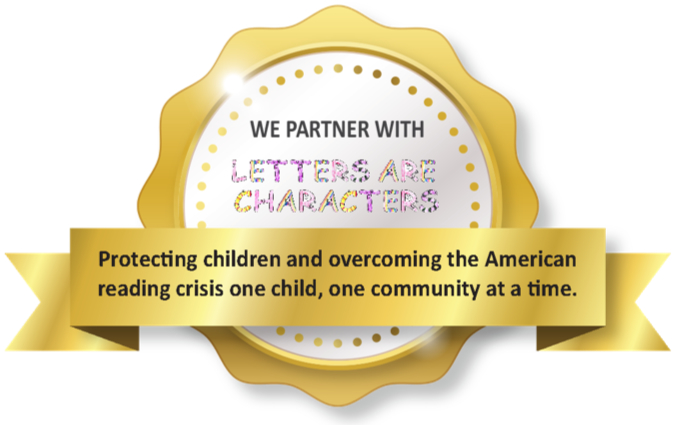 Funded by a generous donation from Jayne Bentzen.