Find your voice this summer at the Library. Starting on June 20th, head to the library to pick up a Summer Read & Bead Activity Log. If you'll be entering 6th grade in the fall of 2023, please skip to the Teen Program. If you're not yet in Kindergarten ask for a board game.
---
Most program registration opens on 6/19, but please check the registration date for each program. The grade eligibility is based on the grade your child will be entering as of Fall 2023.
If you have any questions or comments please reach out to Alex Klaus at aklaus@durhamlibrary.org or call us at 860-349-9544
---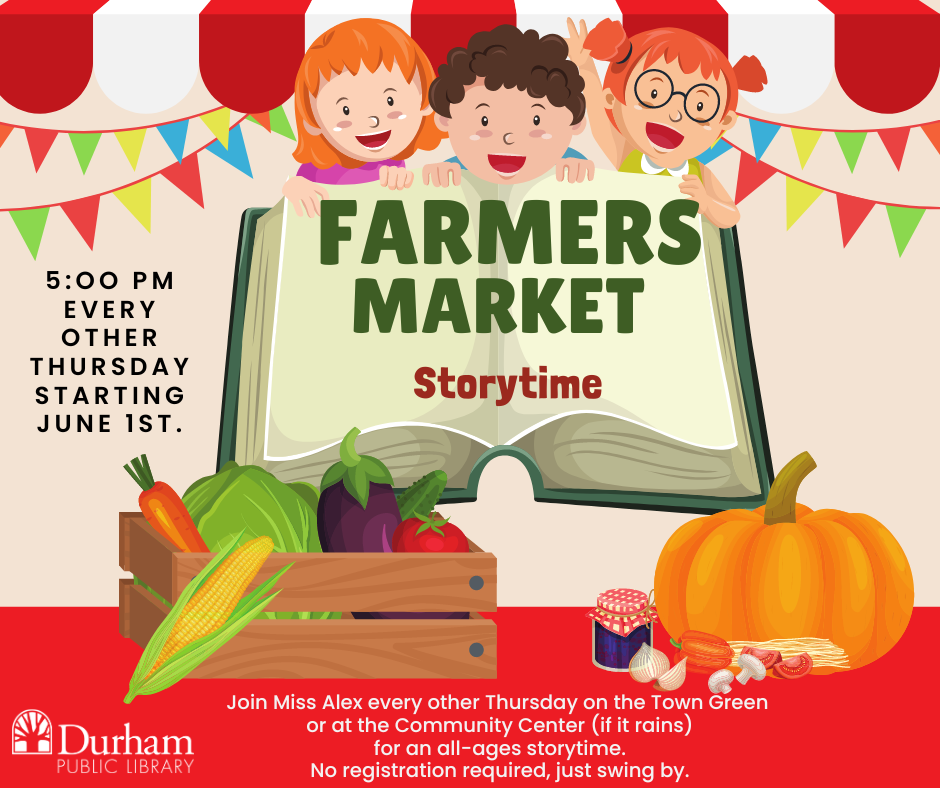 Farmers Market Storytime
Join Miss Alex every other Thursday on the Town Green or at the Community Center (if it rains) for an all-ages storytime.
No registration is required, just swing by.
Every other Thursday at 5 pm
Meets: 6/1, 6/15, NO MEETING 6/29, 7/13, 7/27, 8/10, 8/24, 9/7, 9/28, 10/12.
---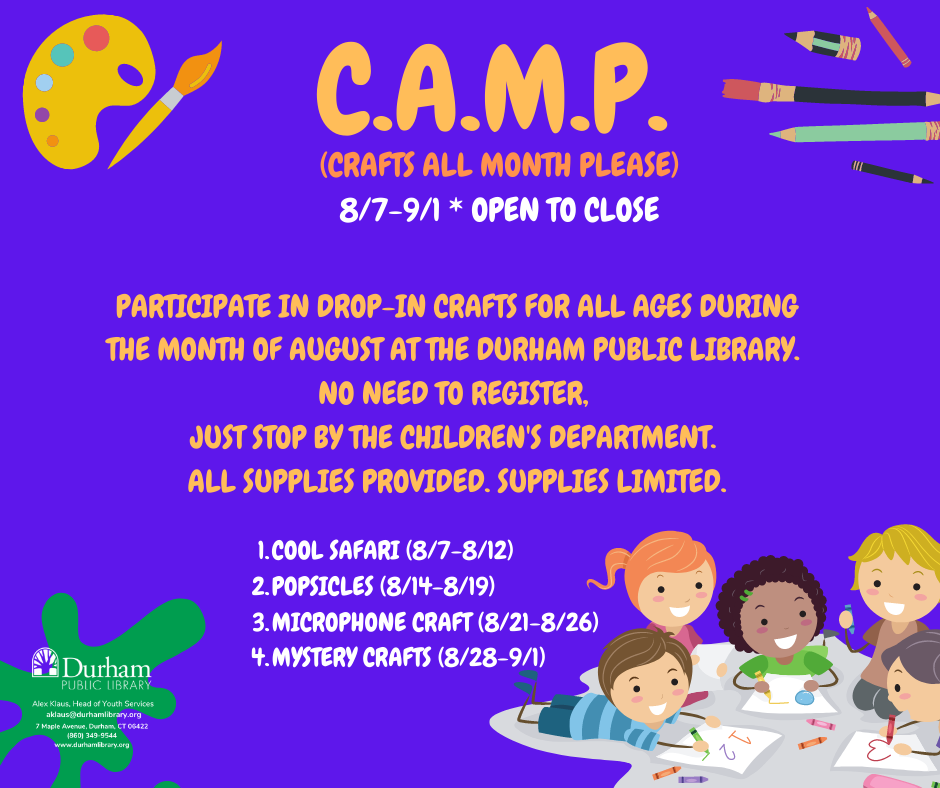 C.A.M.P.
(crafts all month please)
8/7-9/1: Open to Close
Come participate in drop-in crafts for all ages during the month of August at the Durham Public Library. No need to register, just stop by. All supplies provided. Supplies limited.
---
---