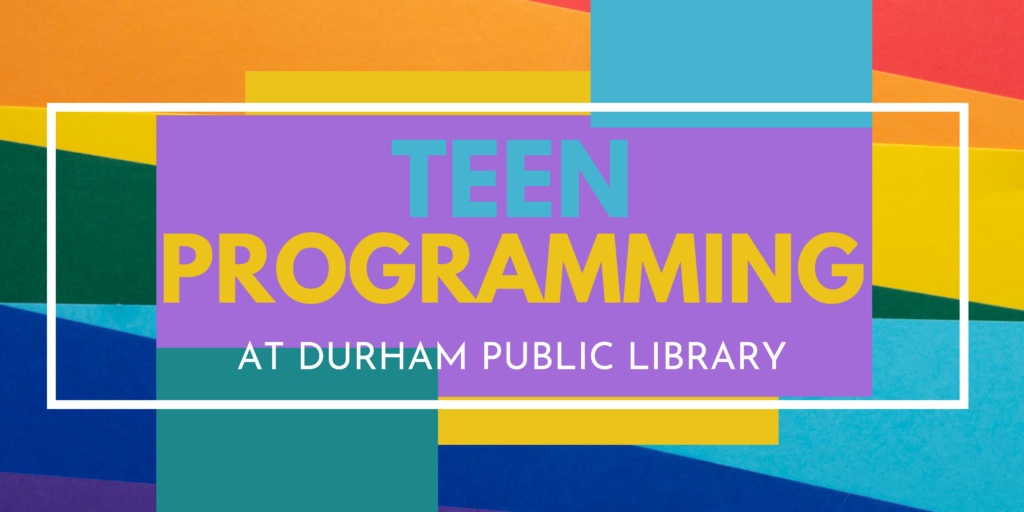 Teen Test Kitchen
November 21st & December 12th 6-7pm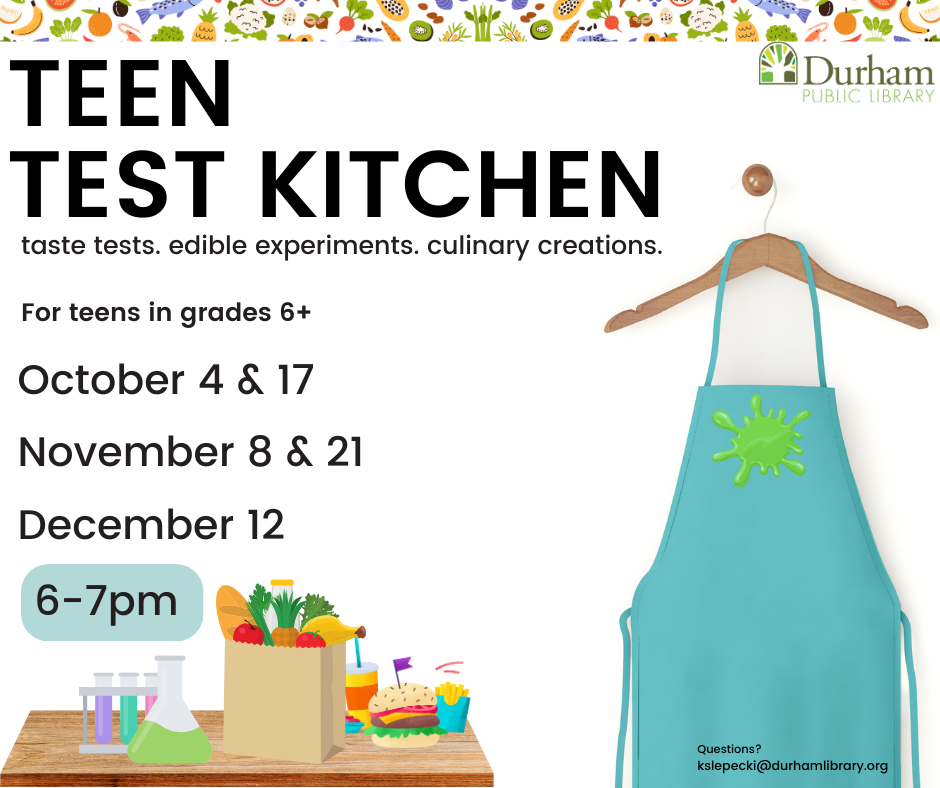 Taste tests, edible experiments and culinary creations. Join Kristen to make yummy treats, try some science experiments or determine the best flavor in an ultimate taste test!
For teens in grades 6+.
Registration required for each class, register by clicking the buttons below.
Email Kristen with any questions- kslepecki@durhamlibrary.org
---
Teen Un-Book Club
Wednesdays November 15th & December 20th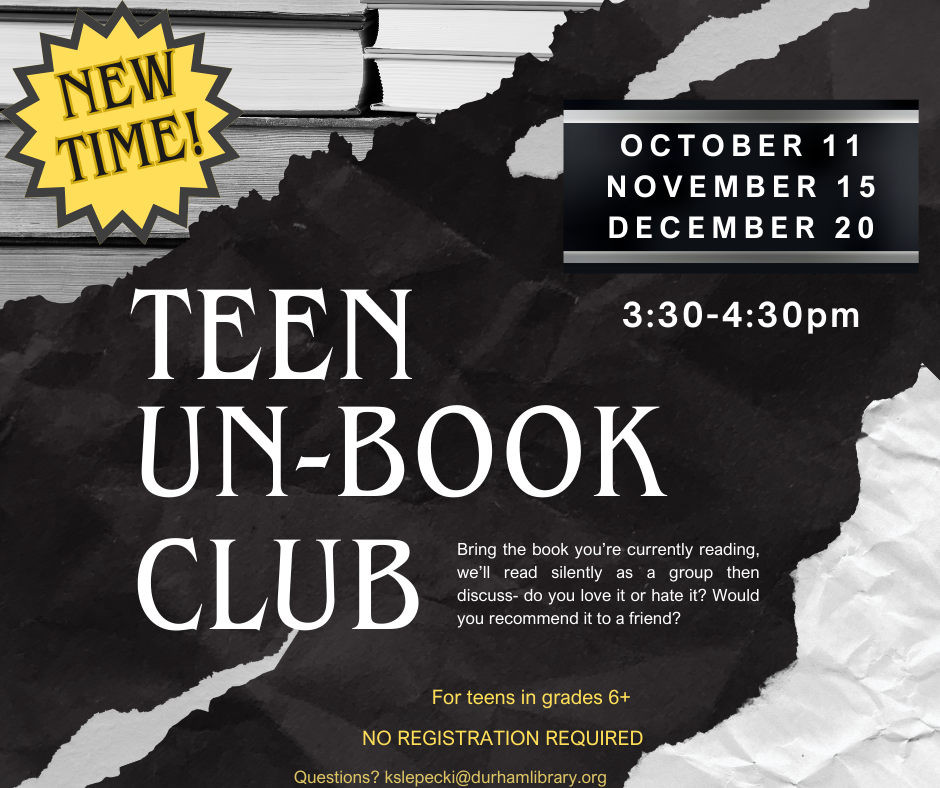 Not your typical book club!
Bring whatever book you're currently reading, and join Kristen once a month for silent reading as a group, then a discussion about each book!
Do you love it or hate it? Would you recommend it to a friend? A great way to set aside time for required school reading!
For teens in grades 6+, No registration required.
Questions? Email Kristen at kslepecki@durhamlibrary.org
---
Teen Book Box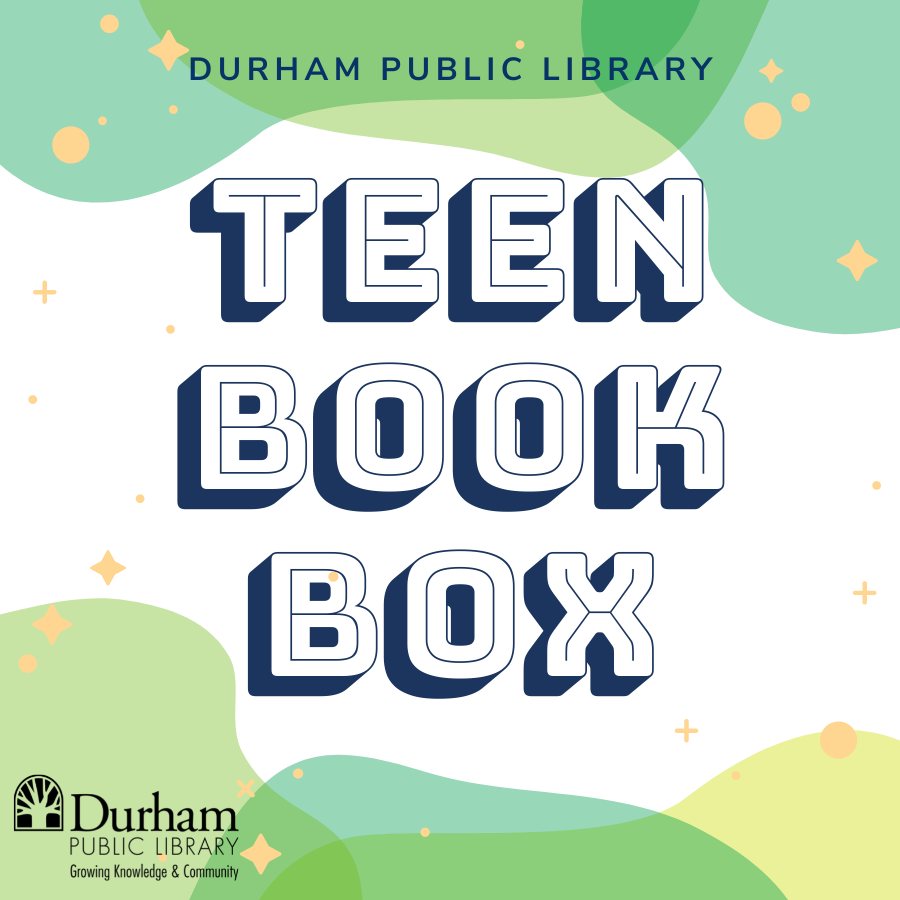 Fill out the form (https://tinyurl.com/DPLTBB ) to receive a monthly Teen Book Box from the Durham Public Library.
(If you leave the optional questions blank we will just surprise you with a pick)
Inside you'll find;
YA title checked-out to you
Surprise(s)
Candy
A Sticker
We will email you when your box is ready. Stop by the front desk to pick up your box. When you are finished simply return the book (and the box if you'd like to help us recycle). You may keep the rest of the items in your box!
You will be notified when each month's Teen Book Box is ready for you. You will have one week to come and pick up your box.
Books will be checked out to you for two months, however, in order to receive the next month's box you MUST have returned the book to the library!
Miss a month? That's ok we will be in touch again the following month. If you miss two pick-ups in a row we will just remove you from our list. You are welcome to register again if you want to re-join the program.
---
Make & Take Crafts
Stop by the teen library each month to make a new craft! Feel free to leave your creations behind on the craft cart to be displayed around the teen library! All materials will be provided, while supplies last! No registration required.
---