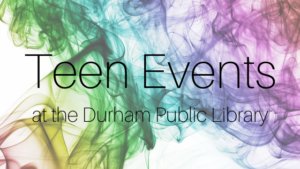 April Vacation Peeps Slime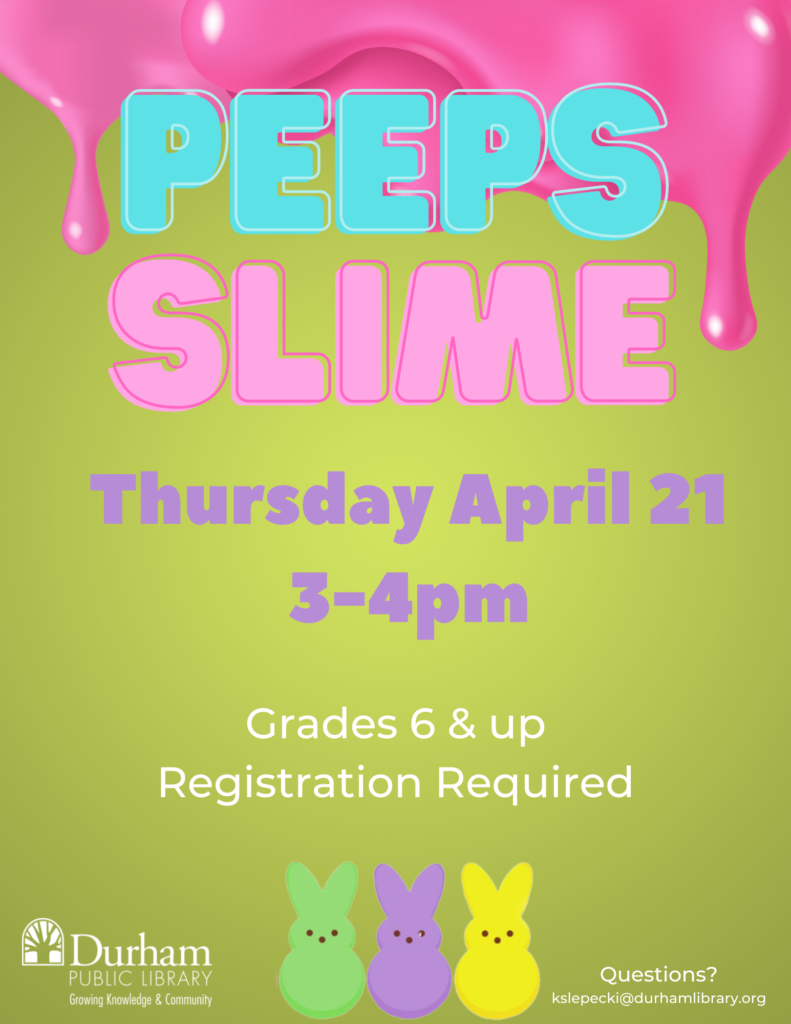 Have you ever wondered what happens to a Peep when you microwave it?
Come by Thursday April 21 at 3pm to find out! We'll be making play-dough and slime out of the iconic Easter candy!
For teens in grade 6+
Registration is NOW OPEN!
Email Miss Kristen with any questions: kslepecki@durhamlibrary.org
---
Teen Book Box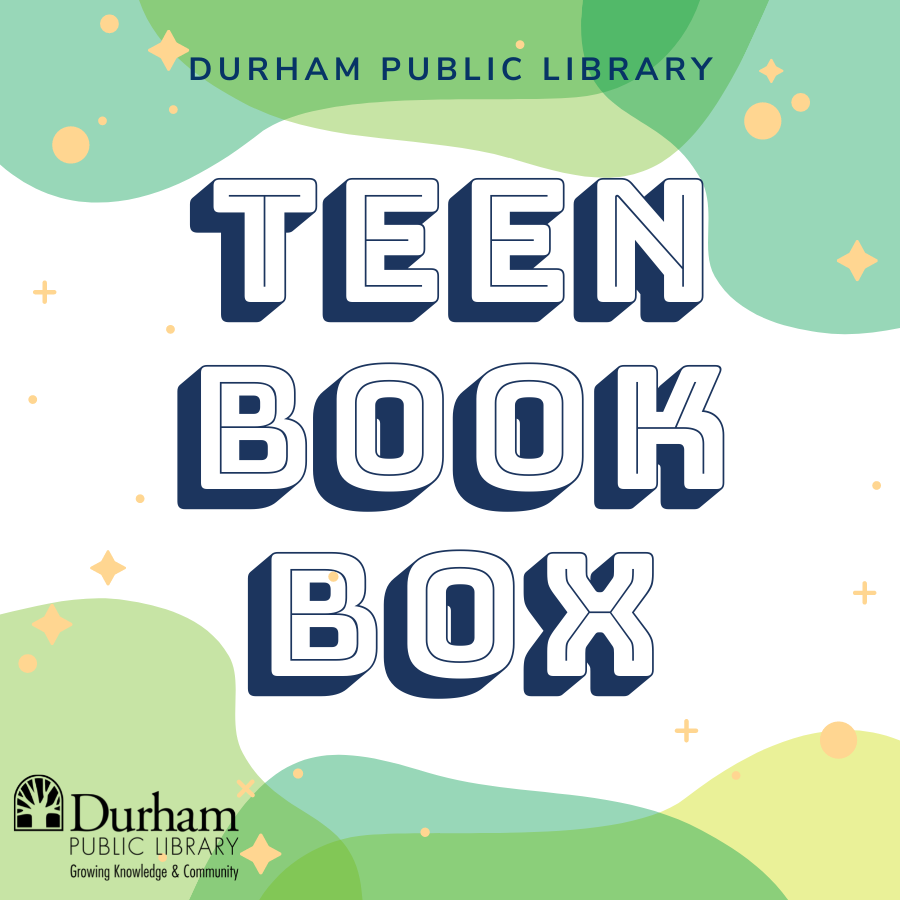 Fill out the form(https://tinyurl.com/DPLTBB ) to receive a monthly Teen Book Box from the Durham Public Library.
(If you leave the optional questions blank we will just surprise you with a pick)
Inside you'll find;
YA title checked-out to you
A Bookmark
Surprise(s)
Candy
A Sticker
We will email you when your box is ready. Stop by the front desk to pick up your box. When you are finished simply return the book (and the box if you'd like to help us recycle). You may keep the rest of the items in your box!
You will be notified when each month's Teen Book Box is ready for you. You will have one week to come and pick up your box.
Books will be checked out to you for two months, however, in order to receive the next month's box you MUST have returned the book to the library!
Miss a month? That's ok we will be in touch again the following month. If you miss two pick-ups in a row we will just remove you from our list. You are welcome to register again if you want to re-join the program.