Parents and caregivers are  the first teachers children have! Early literacy is everything a child  knows about reading before they actually read. At the library we wish to promote excellent resources for early literacy and inspire a lifelong love of learning. Early literacy plays an important role in a child's future academic goals and success in life in general.
The following are excellent resources for parent and caregivers to ensure their child is ready for Kindergarten:
As part of the Every Child Ready to Read program, the library has developed
circulating "literacy kits" that support early literacy practices. Each kit contains:
2 board books
5 picture books
a music CD
an educational DVD or toy
an idea packet of pre-reading activities that parents and children can do together
Kits circulate for 3 weeks; there is a $1.00 per day fine for late returns.
Weekly Storytimes
Weekly storytimes are offered for children from birth to 5 years and special programs are offered periodically. Check our calendar for a current list of events.
Web Resources
This site, prepared by WETA public television, presents strategies, activities, and lessons designed to help young children learn to read.
Get your child ready to read! Watch short videos modeling songs, rhymes, and fingerplays. Each video includes helpful early literacy tips. Sorted by age groups (babies, toddlers, and preschoolers)
Born Learning is a public engagement campaign that helps parents, grandparents and caregivers explore ways to turn everyday moments into fun learning opportunities. Web content is available in English and in Spanish.
Search for child care near you with: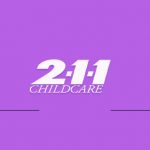 A free and confidential statewide service which helps match the requests of parents and caregivers with child care providers and programs.