---
Most program registration opens two weeks before each meeting or pick-up date, but please check the registration date for each program. The grade eligibility is based on the grade the child will be entering as of Fall 2022.
If you have any questions or comments please reach out to Alex Klaus
aklaus@durhamlibrary.org, or give us a call at 860-349-9544
---
---
---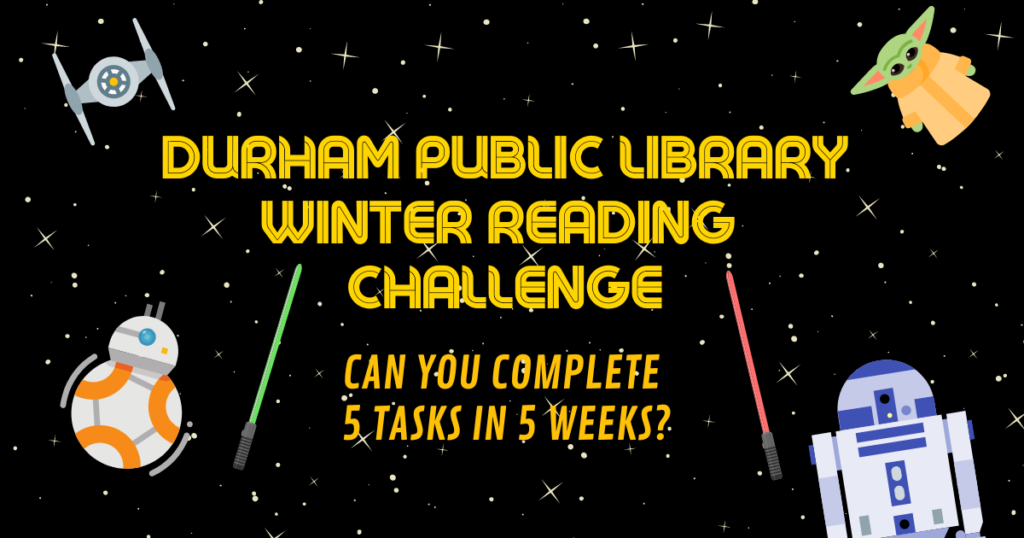 Winter Reading Challenge
Can you complete 5 tasks in 5 weeks?
Pick up or print out a copy of the Durham Public Library's Winter Reading log starting 11/28.
Fill in a section of your lightsaber for each task you complete (Tasks are listed on the back of your log)
Return your completed log by Monday, January 9th for a chance to win a Star Wars-themed prize and other surprises.
This program is open to kids & teens of all ages.
---
---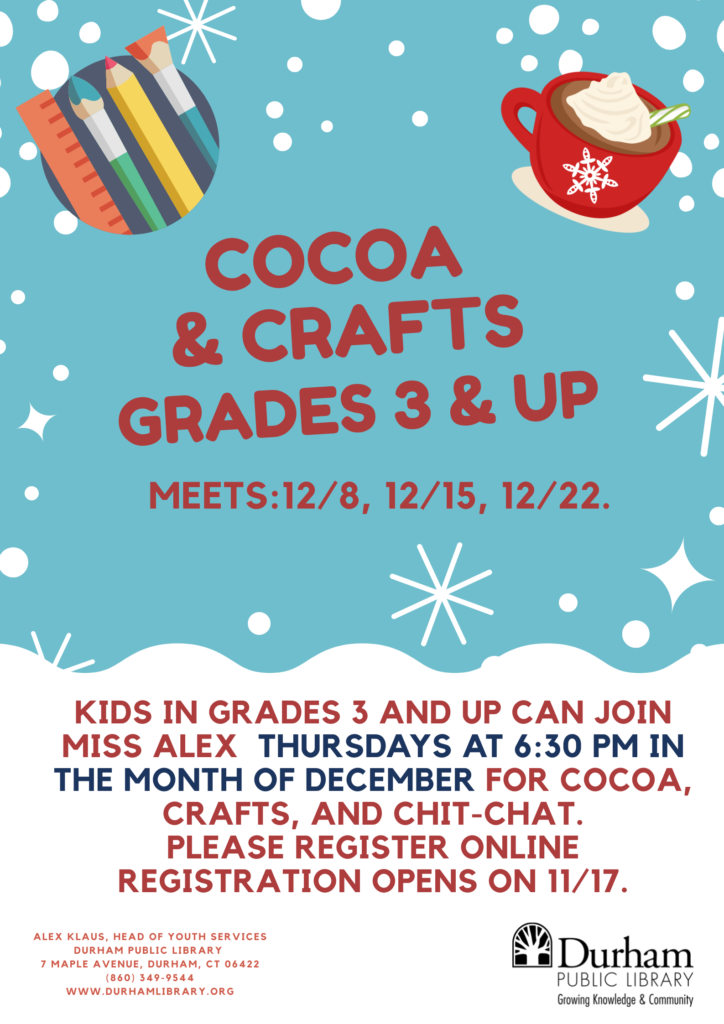 Cocoa & Crafts
Thursdays 12/8, 12/15. 12/22
6:30PM
Kids in grades 3 and up can join Miss Alex Thursdays at 6:30 PM in the month of December for cocoa, crafts, and chit-chat.
Please register. Registration opens 11/17.
---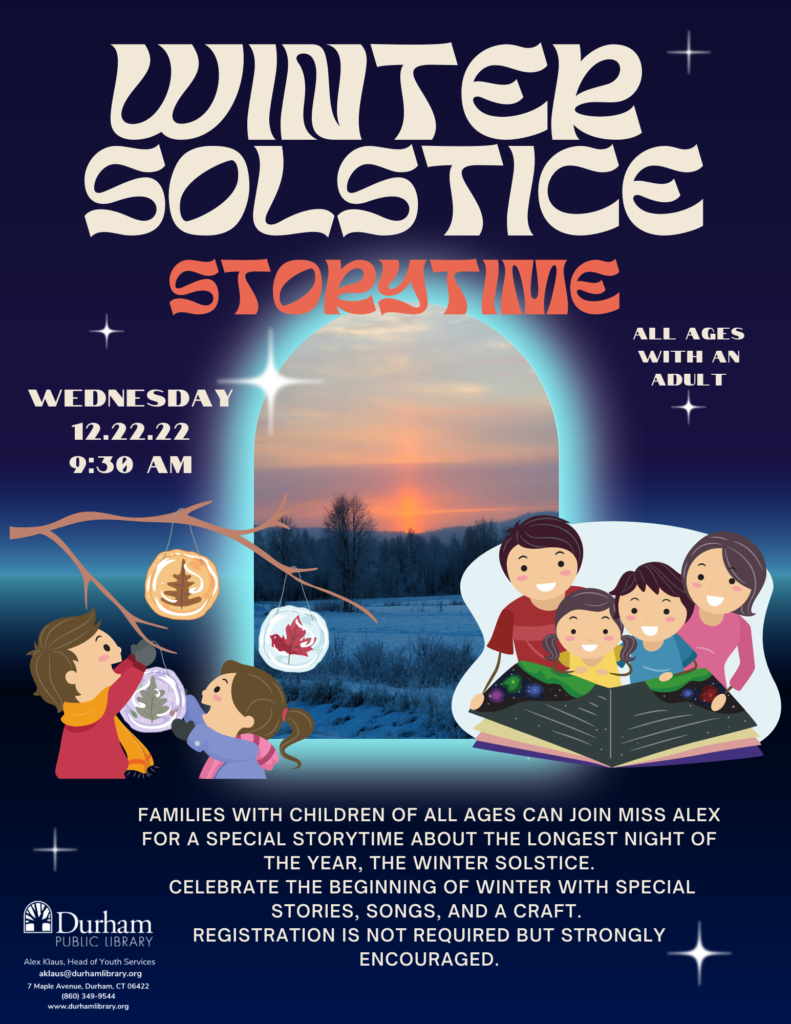 Winter Solstice Storytime
Wednesday, 12/21/22
9:30 AM
Families with children of all ages can join Miss Alex for a special Storytime about the longest night of the year, the Winter Solstice. Celebrate the beginning of winter with special stories, songs, and a craft. Registration is NOT required but strongly encouraged.